About business model
Contrary to popular belief, most of the major breakthroughs and innovations in the last decades do not come from technological or research applications to businesses but rather from innovations in the business model, which is the way in which a company creates value for their customers and captures value in return. Moreover, these innovations have meant bankruptcy for a number of traditional players, who were once the leaders of their industries. In this webinar, we will explore what a business model is, we will see different common patterns and examples, and will go through the different ways in which an innovative business model could be a strong source of competitive advantage.
Speaker: Raúl Estrada (University of Cadiz)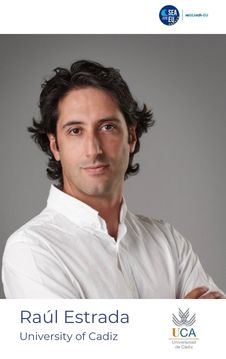 Educational background: Bachelor's degree in Business Administration, Bachelor's degree in Social and Cultural Anthropology, Masters degree in Business Internationalization, Masters degree in Arts and Communication, Phd Candidate in Entrepreneurship.
Professional experience: +20 years of cross-sectoral (Telefonica, ICEX, Lightintebox – NYSE:LITB, etc.), international experience (USA, Mexico, Brazil, Netherlands, Germany, China, etc.).
Advisor and board member in a variety of digital Startups.
Follow the session again!
Additional resources