Design Thinking – Solving Problems with new ideas – Kiel University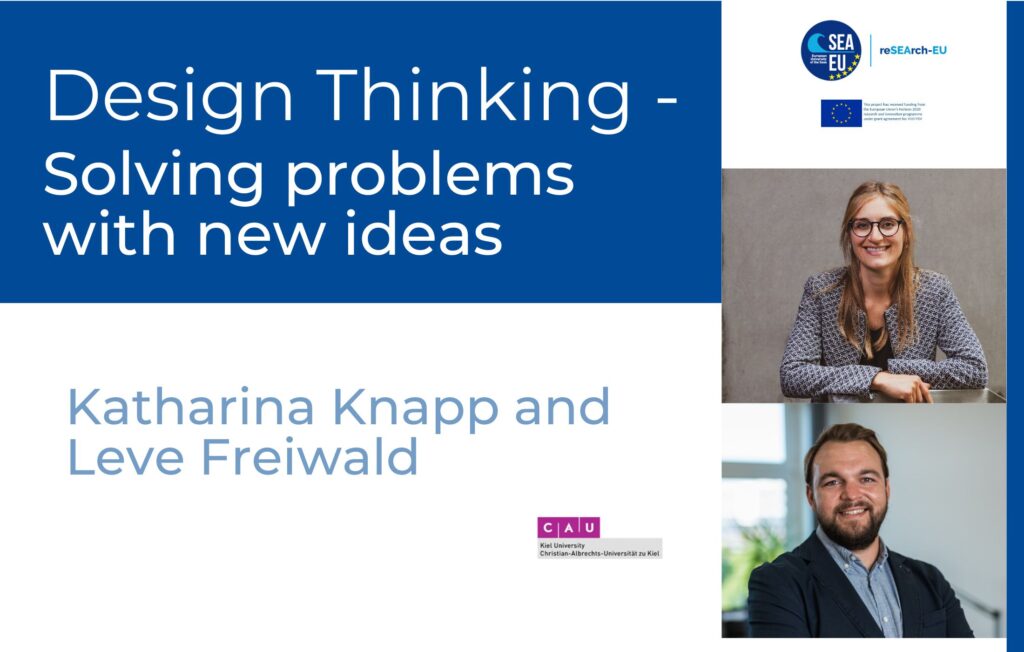 Speakers:
Katharina Knapp – University of Kiel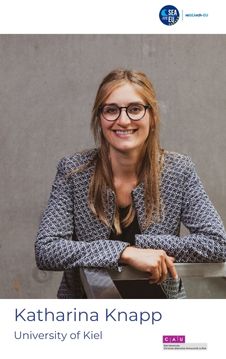 As Lecturer of the Institute of Business Administration, Katharina Knapp offers courses and workshops in the field of entrepreneurship for students and PhD students of all disciplines at Kiel University. The goal of this theory-based but practice-oriented program is to increase awareness of entrepreneurial thinking and self-employment as a career option.
Katharina Knapp completed her Bachelor's degree in Business Administration with a focus on International Management / Corporate Social Responsibility and Entrepreneurship at Humboldt University of Berlin and Jönköping International Business School (Sweden). Afterwards, she successfully completed her Master's degree in Sustainability Economics and Management with a focus on Eco-Entrepreneurship at the Carl von Ossietzky University of Oldenburg in 2016. Subsequently she began doctoral studies at the Christian-Albrechts-University of Kiel and started her research activities in the areas of Social Entrepreneurship as well as Innovation Championing, first at the Junior Professorship for Entrepreneurship and later at the Chair of Entrepreneurship and Innovation Management.
After her studies, Katharina Knapp supported the management of EEW-PROTEC GmbH. This was followed by a position in the research project "Development and Testing of an Intrapreneurship Concept for Research Institutions in the Humanities, Social Sciences and Cultural Sciences using the Research Museums of the Leibniz Association as an Example". Subsequently, she worked at the Center for Entrepreneurship of Kiel University in the project "Innovation-oriented network StartUp Schleswig-Holstein, sub-project: Technology Entrepreneurship". In mid-2020, she took over the newly created position of Lecturer in the field of Entrepreneurship.
Leve Freiwald – University of Kiel
Leve Freiwald completed an apprenticeship as a chemical laboratory technician at Bayer MaterialScience AG in Brunsbüttel, Germany. He then studied industrial engineering with a focus on electrical engineering and information technology at Kiel University. During his studies, Leve Freiwald spent most of the time working as a research assistant at the Chair of Radio Frequency Engineering and the Chair of Radio Communication.
Since his bachelor's thesis in 2016, he has been working on particle measurement with radar technology, and during his internship semester at Volkswagen AG in Wolfsburg in the "Electronics Analysis" department, he was able to expand his know-how in the field of electrical circuits and functional topologies as well as economic analyses.
In the course of his master's degree, Leve Freiwald focused on entrepreneurship, which enabled him to acquire important basic knowledge for the planned spin-off.
The master's thesis (Evaluation of radar sensors based on SiGe technology for aerosol flow characterization, May 2019) was about adapting a particle sensor in semiconductor technology for particle flow measurement, building on basic research. With the promising results, he built a team and aquired the largest federal funding for spin-offs in Germany with a funding volume of €735,000, where he assumed the position of project leader. Within 1.5 years, he and his team developed several functional prototypes and established corporate collaborations. At the resulting aerosense GbR, Leve Freiwald is the managing director.
Since January 2022, Leve Freiwald has also been working as a start-up consultant at the Center for Entrepreneurship at Kiel University and supports start-up projects from the initial idea to the establishment of the company and its foundation.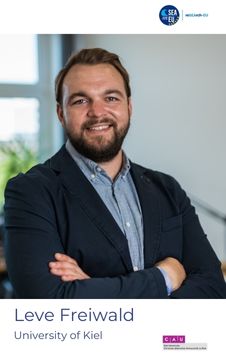 Registration for April 18 Session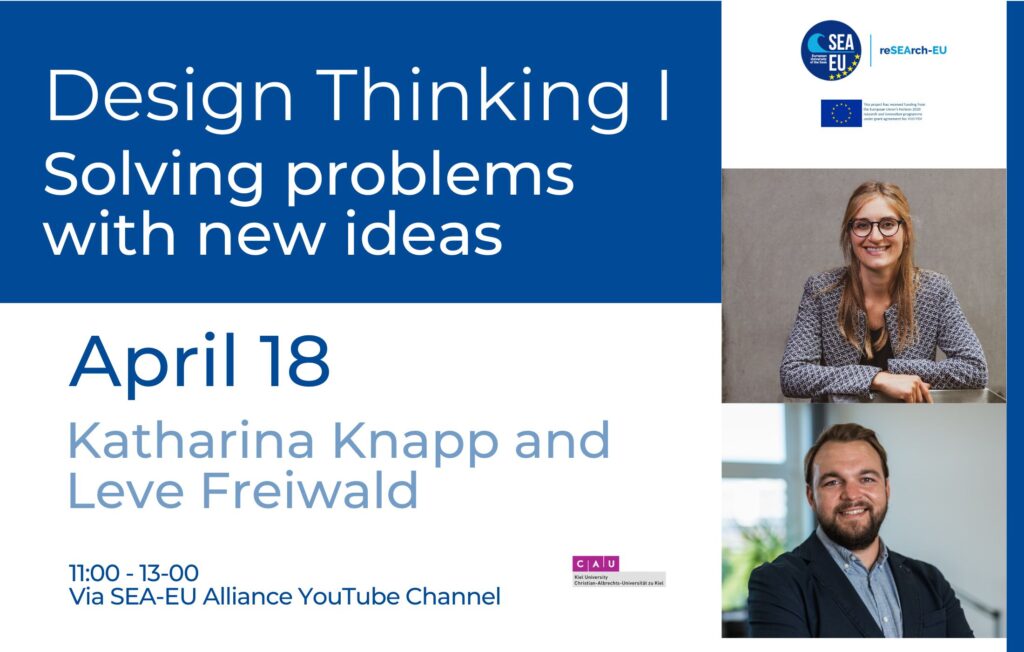 Registration link to obtain assitance certificate–> https://zoom.us/meeting/register/tJMvd-uurjsuG9LloZekb0Lz6iXYcNdGb6fg
If you don't need the certificate, you can follow the April 18 session also in our YouTube channel of the SEA-EU Alliance –> https://youtube.com/live/_7NtOe_FkYU?feature=share
Registration for April 26 Session
Registration link to obtain assitance certificate –> https://zoom.us/meeting/register/tJUvf-Crpz0jG9bLPuQHTZ5yekU0fWqkYKP-
If you don't need the certificate, you can follow the April 26 session also in our YouTube channel of the SEA-EU Alliance –>  https://youtube.com/live/FOjaw92s2Qo?feature=share
Additional materials
---
---
---
---