All start-up businesses will need early finance to cover the deficits that arise prior to the new enterprise becoming profitable.
Since start-up rarely have products or services for sale at the outset, it is usually impossible to raise
debt finance from a bank since there is no revenue from which to make loan repayments.
Unless the founders have personal funds available, the other main options are grant-funding from Government schemes or equity finance from investors who buy shares in the company.
This latter option is not easy. Prof Smith will guide attendees through the steps that need to be taken when seeking either forms of start-up funding and review that online training programme that may be accessed through this project.
Speaker: Russell Smith (University of Malta)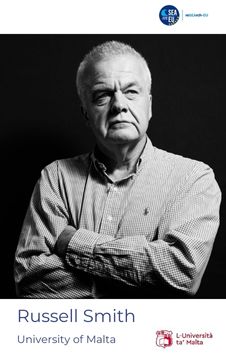 Prof Russell Smith began his career in business by starting a software company, whilst still studying for his PhD (RAF and King's College, London) in the 1980s.
Products from that company sold in 27 countries. In 1985 he joined the pharmaceutical industry, running international drug-development programmes in North America, Europe and Japan finally leading a team of more than 100 staff.
For the last twenty years Russell has specialised in the commercialisation of IP arising from academic research and the teaching & development of student entrepreneurship resulting in the development of the Incumatrixâ"¢ system of entrepreneurship.
In 2012 Her Majesty, The Queen was graciously pleased to approve the Prime Minister's recommendation that he should receive the Queen's Award for Enterprise Promotion.
In 1999, Russell co-founded Avidex Ltd, a spin-out company from the University of Oxford and, as Managing Director, raised £1.7m in their first year of operations. Russell left Avidex in December 2000 (after the successful completion of a £10m finance round that valued the company at £25m) to take over Prolysis Ltd, another University of Oxford spin-out.
During his time at Prolysis he raised over £5m of venture capital. In November 2004 Russell became Chairman of Surface Therapeutics Ltd, his third University of Oxford spin-out, leading a finance round that raised £1.5m of venture capital. All three companies have now been sold. Russell has worked to inspire student entrepreneurship since 1999.
Since 2008, Russell led an annual two-day Doctoral Entrepreneurship Workshop for final-year PhD students from Warwick University and Imperial College.
In 2010, he was invited by the National Council for Student Entrepreneurship to deliver its entrepreneurship training programmes.
He is now Director of the Centre for Entrepreneurship and Business Incubation at the University of Malta.
Follow the session again!
To spread out
Enterprise-Essentials-PDF-SEA-EU-Project