Kevin J. Ellul (University of Malta)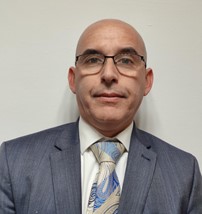 Mr Kevin J. Ellul, is the Director – Library Services at the University of Malta. In 2004, he graduated with a Masters degree in Library and Information Management from Loughborough University, UK. He contributes actively towards the scholarly information strategy of the University of Malta through a proactive role in the digital learning and study environment, in close affinity with patron needs, emergent publishing ventures, and the University's teaching programmes and research initiatives.  Moreover, he steers the implementation of Open Science principles and practices at the University of Malta and is the reSEArch-EU ORDO for the UM.
His experience:

I have been working on the various aspects of Open Science since 2014 and was directly responsible for the implementation of an Open Access Policy for the UM and for the setting up of the UM Institutional Repository – OAR@UM.  Moreover, I am currently responsible for the drafting of a Research Data Management Policy for the UM and for the implementation of a Data Repository which serves as a platform where UM academics and researchers can upload and possibly share datasets generated from research carried out at the UM.
His expectations on reSEArch-EU:

Academic institutions have to adapt to a dynamic information landscape and to new modes of how scientific research is carried out and communicated.  Subsequently, reSEArch-EU provides an opportunity for researchers and administrative staff to share best practices pertaining to the implementation of Open Data principles and practices.  Moreover, the Alliance serves to capitalise on resources, avoid duplication of efforts and harmonise operations.