noticia
Protection, patents, inventors, inventions and investors in the last Spin Off Competence Lab with Justyna Pawlowska
19 January 2023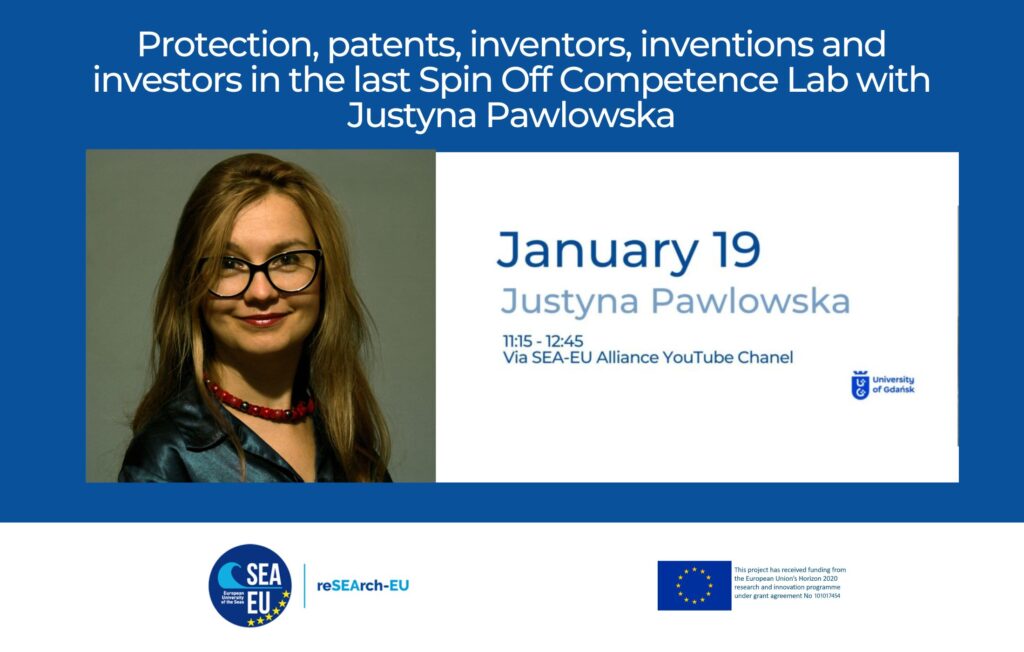 On 19th January a new webinar of the Spin Off Competence Lab about "Intellectual Property Rights (IPR) and Patents" was led by Justyna Pawlowska.
Justyna made a very interesting session full of examples of inventions (shoes, clothes, toys, chemical formulas, etc), investors' points of view, exceptions of patentability and the importance of protecting goods.
On the other hand, Pawlowska showed us the procedures, stages and strategies for protecting Intellectual Property (IP).
Regarding the speaker, Justyna Pawlowska is Patent Attorney, Representative before EU Intellectual Property Office.
In total there were about 20 people who attended this seminar from the different Universities of the Alliance. All attendees agreed on how important and relevant it is to know about IPR, scopes and infractions.