noticia
reSEArch-EU Extended Executive Committee meeting in the second day of the SEA EU KOM
8 February 2023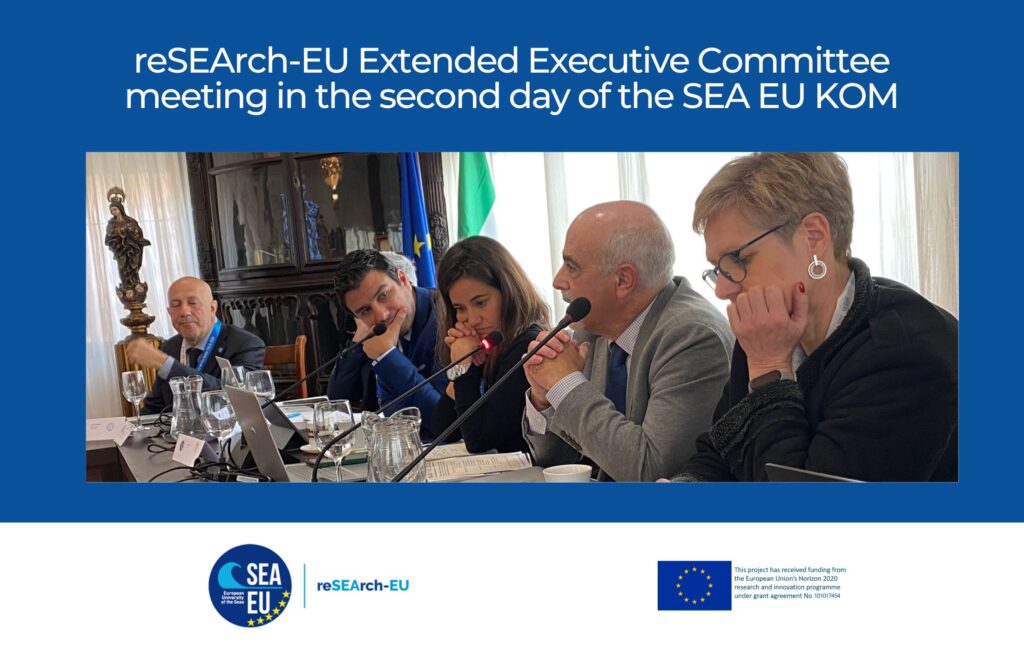 In the afternoon session of the second day of the SEA EU week within the Kick of Meeting held from February 7 to 10 at the University of Cádiz, the members of the different Member Universities of the Alliance have met to attend the Executive Committee of the reSEArch-EU project and was divided into 4 presentations.
The first began with a presentation by the project coordinator, Mª Laura Martín Díaz from the University of Cádiz, reviewing all the actions that have been carried out and those that remain to be carried out.
The annual internal technical report was then presented by Juan Ramón Real from the University of Cádiz, responsible for the ReSEArch-EU project, where it was discussed how the project will be adapted to 2023, the new calls for the project and the the tasks done in 2022 and pending for 2023.
Thirdly, Igor Jerkovic, Vice Chancellor for Research at the University of Split (Croatia) presented the new project proposals: ERA Talent, ETI and WIDERA.
Kevin J. Ellul, Director of Library Services, University of Malta, Framework Policy for Open Research Data Management.
Lastly, David Jimenez Pavón, General Director of R+D+I Management and Support presented a draft of the survey to collaborate with the different partners of the Consortium on behalf of the University of Cádiz.
To close the session, a speaking time was opened in which all attendees had the opportunity to exchange their opinions and express their proposals.