noticia
Transformation Lab: Workshop on transdisciplinary cooperation for ecosystem resilience
26 April 2022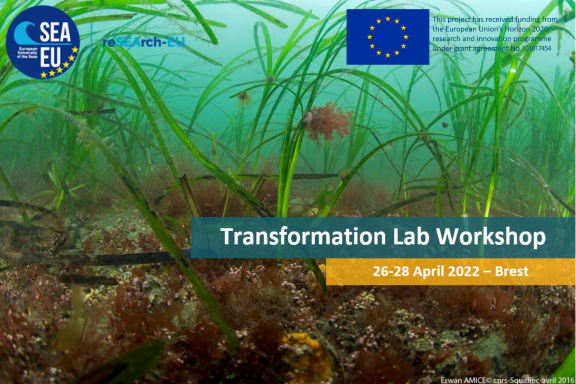 The first Transformation Lab workshop organised in the framework of the research-EU project will be held at the University of Western Britanny from the 26th to 28th of April 2022.
This transdisciplinary workshop will bring together about 20 researchers from SEA-EU partner universities to address the topic of collaboration work between researchers and stakeholders, working to ensure a sustainable future for local socio-ecosystems and improve the resilience of coastal areas.
Activities will be centered around the Zone Atelier Brest Iroise (ZABrI), member of the European Long-Term Ecosystem Research Network (eLTER), which aims at better understanding the functioning and evolution of the coastal socio-ecosystem.
The program of the workshop includes a seminar, followed by meetings and exchanges with local and institutional actors during field trips to the Crozon peninsula, the Bay of Brest, and Molène!
The seminar, wich will take place on the 26th April from 9:00 to 17:00, is open to all members of the SEA-EU Alliance. To attend the event, you may register via this link: https://forms.gle/7J6YZJLKSwBgS6ys7
Discussions and presentations will be held in English.
For more information: drive.sea-eu@univ-brest.fr