About speculative design
Since its rapid growth during the 20th Century, design has mostly played an uncritical supporting role to industry and the applications of technology in our everyday life.
In the current crises, we are witnessing a return of the notion that technology will be fundamental to our future survival.
Speculative design emerged around 20 years ago to provide a counter-approach to mainstream market-oriented design. SD was known (and criticized) for its ability to create future dystopias for many years.
Now, as reality threatens to become more dystopian than fiction, it is important to re-think the role of speculative practice.
The lecture will present the state of Speculative Design practice via personal projects and SpeculativeEdu project experiences and will discuss possible future paths for the practice.
Speaker: Ivica Mitrović (University of Split)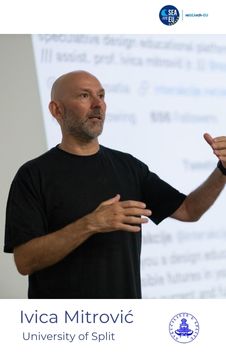 Ivica Mitrović is dealing with speculative scenarios of the near future on the practical and educational levels.
His speculative practice focuses on the implications of important global topics in the local context, and how recent and emerging technological, economic, social, and political changes will impact the context of the Mediterranean South-East of Europe.
He was the coordinator of the SpeculativeEdu, an educational project funded by the ERASMUS+ EU program, to strengthen Speculative Design education by collecting and exchanging existing knowledge and experience whilst developing new methods in the field of speculative design. He is the Head of the Visual Communications Design Department at the Arts Academy, University of Split.
Follow the session I again!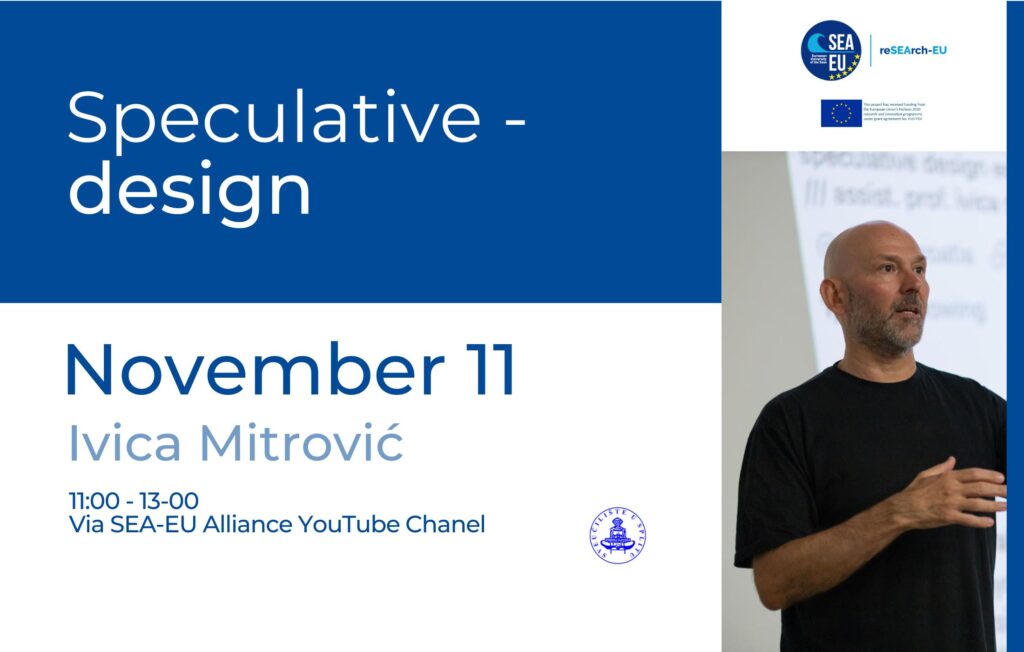 Follow the session II again!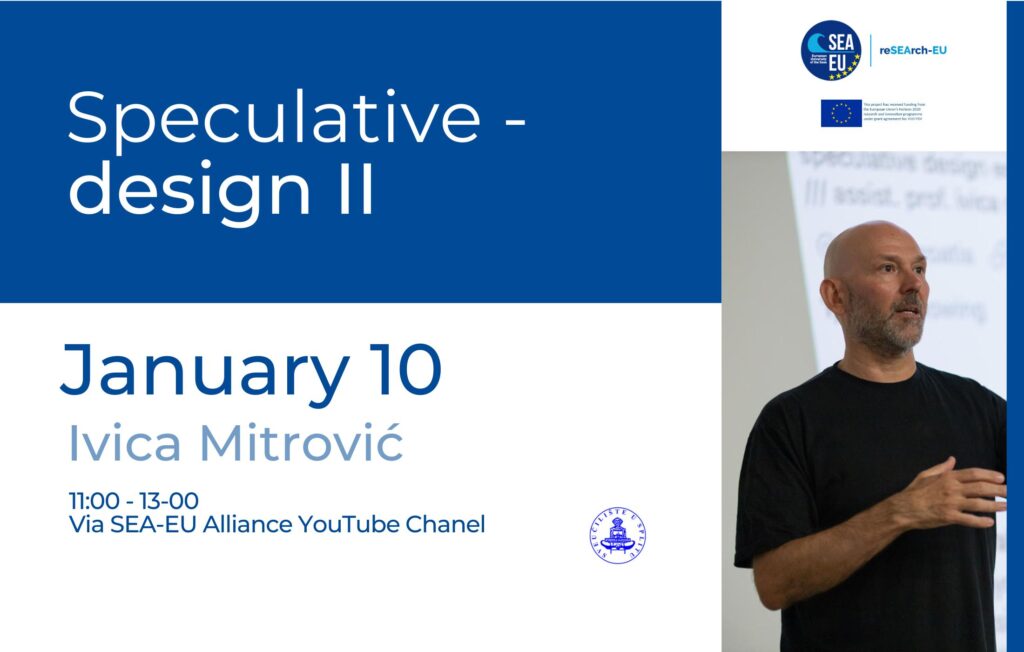 To spread out
Download your FREE digital of the book: Beyond Speculative Design: Past – Present – Future (THE BOOK). Version in English HERE!
Beyond-Speculative-Design