noticia
Intellectual Property Protection and trademarks © by Justyna Pawlowska in the last Spin Off Competence Lab session
25 January 2023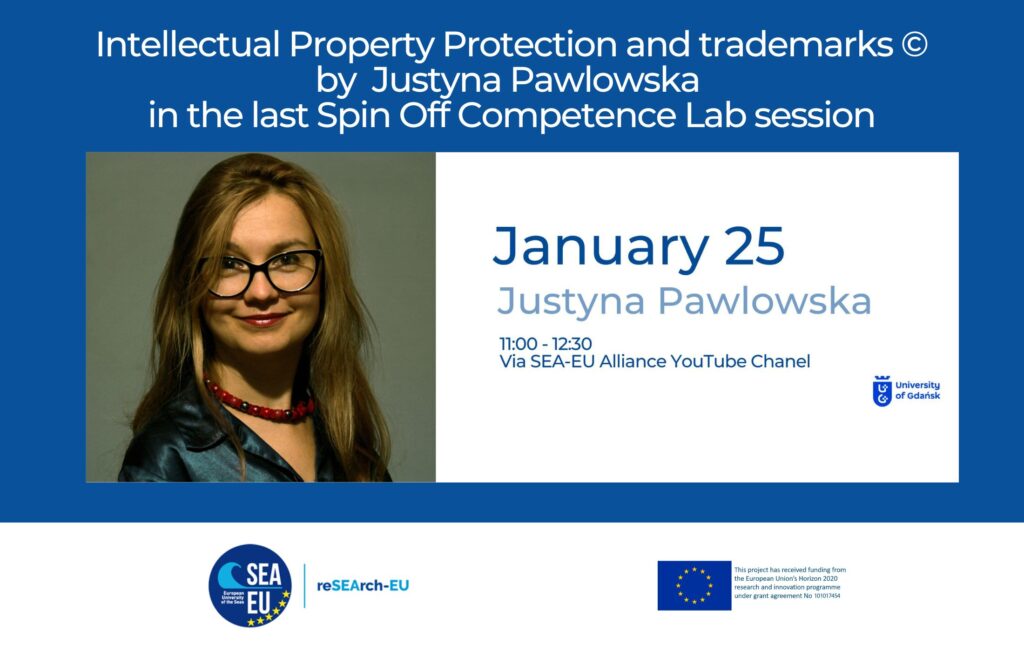 On 25th January the second webinar of Intellectual Property Rights (IPR) within the Spin Off Competence Lab was about Trademarks © led by Justyna Pawlowska.
Justyna started the presentation sharing with the participants the challenge of protecting new areas of inventions like: Informatic programs, electronic design, technical ethic and technical effects, detection process of junk emails (spam), etc. 
Then, Pawlowska continued with a lot of examples of trademarks registers and the requirements of protections sing: Names and surnames, abbreviations, graphics sing, figurative with letter, colors marks, moving images or sounds marks. 
About Justyna Pawlowska, she is Patent Attorney, Representative before EU Intellectual Property Office.
Finally, there were about 20 people who attended this seminar from the different Universities of the Alliance. All attendees agreed that registering a new brand or any element of the brand is very important to show a reputation and professionalism. 
Check the full presentation bellow: